Wildfire Safety
With wildfire activity becoming more frequent on the West Coast, protecting our members and their properties is an ongoing effort that requires continuous evaluation of our practices. The increase in wildfire activity has heightened the need for proactive planning to reduce the risk of the co-op's electrical system becoming a point of ignition.
CCEC WIldfire Prepardness By The Numbers

Miles of Lines Overhead Patrolled Annually

Miles of Trees Pruned Annually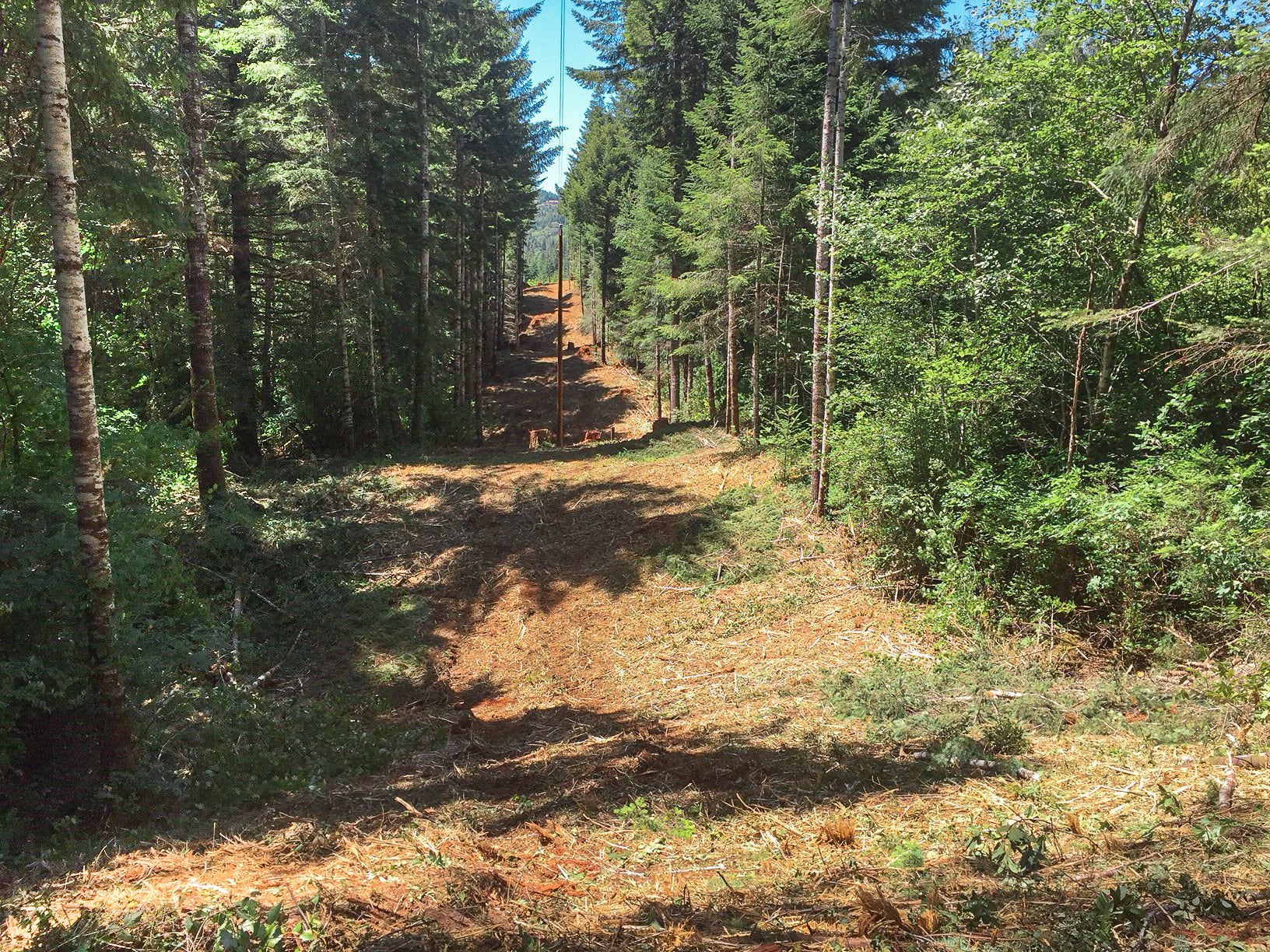 What is CCEC Doing to Prepare?
To reduce the risk of wildfire and improve safety, CCEC is working to enhance wildfire prevention efforts. In 2021, CCEC revised and formalized a wildfire mitigation plan identifying specific practices to minimize the risk of the electric system's involvement in a wildfire. The plan takes a comprehensive approach tailored to CCEC's service territory.
Reducing the risk of wildfires is a major undertaking. While no one measure can remove all of the risks, we are committed to the safety of our members and their properties. 
The CCEC Wildfire Mitigation Plan includes the following elements:
Climate Assessment- 
CCEC monitors weather and fire hazard conditions daily. Our work practices and system operations are adjusted based on Coos Forest Protective Association fire levels and red flag warnings issued by the National Weather Service.
Vegetation Management- 
Crews identify the need for routine vegetation clearing through visual CCEC line inspections. Contracted tree crews complete identified vegetation work (pruning & removal) needed to ensure public safety and electric reliability as well as reduce the risk of wildfire in the CCEC service territory.
Electric System Fire Ignition Risk Assessment-
CCEC performs a physical inspection of the electric plant for potential ignition risk due to equipment type or failure.
System Hardening- 
CCEC actively forecasts and plans for opportunities to upgrade or improve the electrical system, thereby minimizing its potential to ignite a fire.
System Practices- 
CCEC trains and equips our field crews to monitor for wildfire risks. We also actively plan and forecast in advance for priority projects to mitigate fire risks.
What About Public Safety Power Shutoffs?
Fire mitigation and Public Safety Power Shutoffs (PSPS) have been at the forefront of Oregon electric utility concerns.
If the electric system was the only potential ignition source for wildfires, PSPS would be a welcome and uncontested tool in the wildfire mitigation tool bag. The reality is PSPSs are a double-edged sword. On one side, PSPSs can absolutely prevent the electric system from igniting fires. Deenergize the power line and there is no energy to cause a spark. On the other side, what happens when another source, such as lightning, starts a fire while a PSPS is in effect? The power is off in the fire-prone area. Landowners now have no power to move water to protect their properties, and they may lose communication when it is needed most. This dilemma makes PSPS a difficult tool to employ. The moment a utility shuts off power to mitigate fire ignition risk, it initiates new risk by inhibiting all other protections that electric service makes possible.
The CCEC Wildfire Mitigation Plan does not provision PSPS. But it is a tool we will continue to learn about from electric utilities beginning to use it.